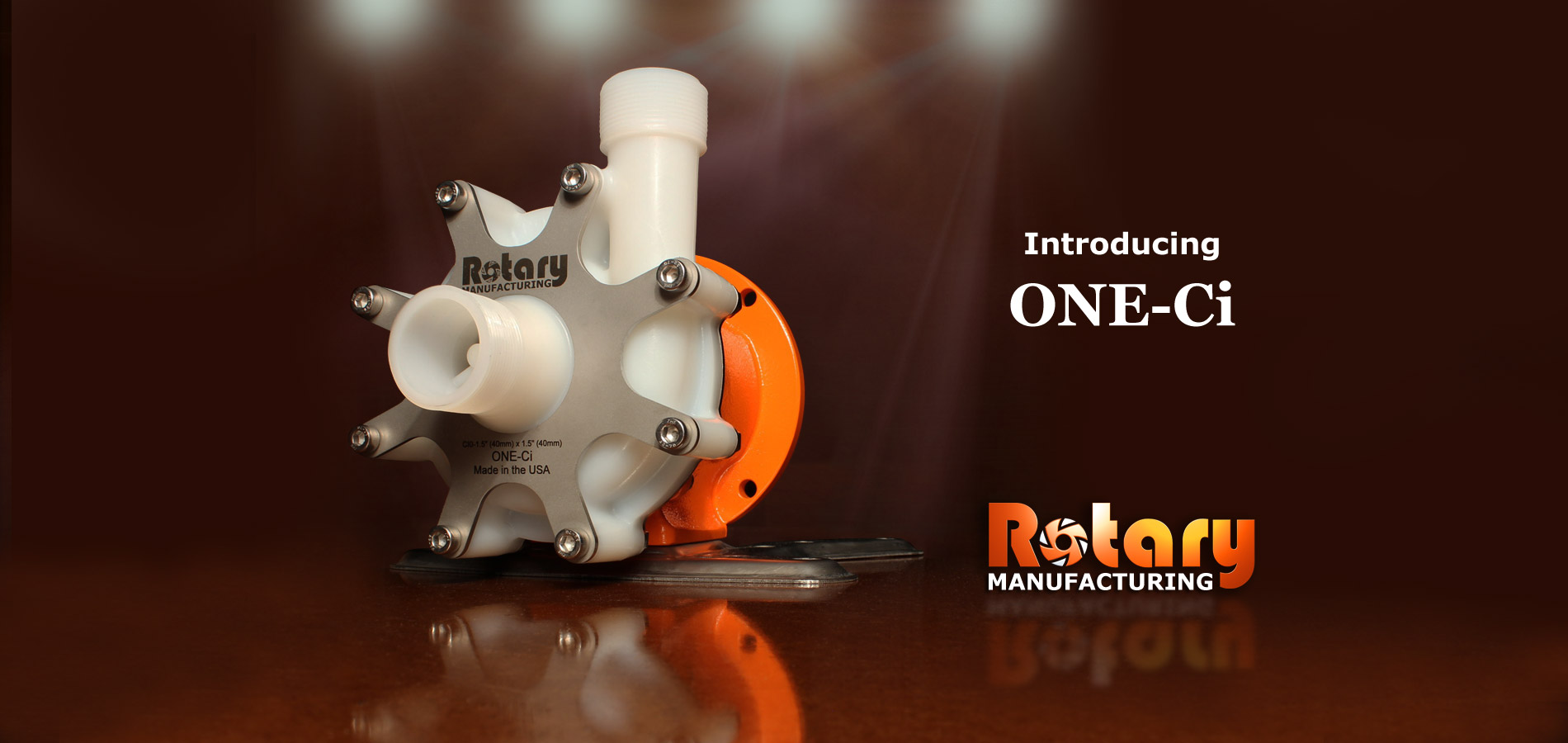 The ONE-Ci Series
For over 25 years we have listened and taken inspiration from our customers. Aside from the demand for high quality, we were always asked to make things simpler. So we have. We proudly introduce the new and innovative centrifugal ONE-Ci as the first style of pump from the ONE-Series pump group. The ONE-Series group is comprised of different styles of pumps such as centrifugal, gear, flexible vane and others. How did we make them all simpler? By having every pump style use the same motor mounting adapter, driver magnet and foot! Not only do you eliminate your problematic, leaky seals BUT you can actually reduce inventory spares across multiple pumps. The ONE-Ci centrifugal mag-drive pump… now you can get more for less.
Outstanding Durability
Feel that there should be something more to an "all plastic" pump… so do we! Whether ETFE or PFA, each pump casing is reinforced on the outside by stainless steel plate. A simple idea that makes the pump feel solid, provide a higher pressure rating and create a stronger, more durable mounting.
Universal Connections
All ONE-Ci models have standard NPT threaded port connections. When flange connections are required, our optional universal flange kit quickly seals to the NPT connection with one o-ring. The universal flanges are slotted to meet all ANSI, ISO and JIS dimensions.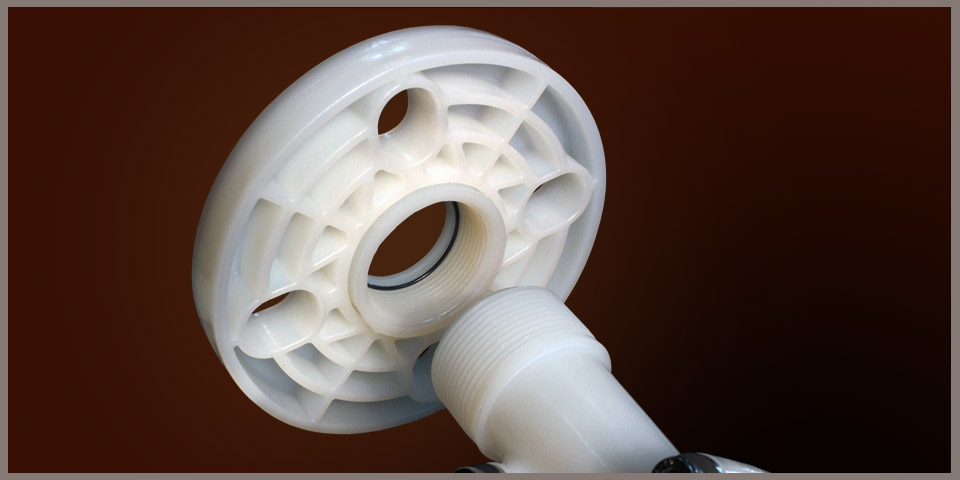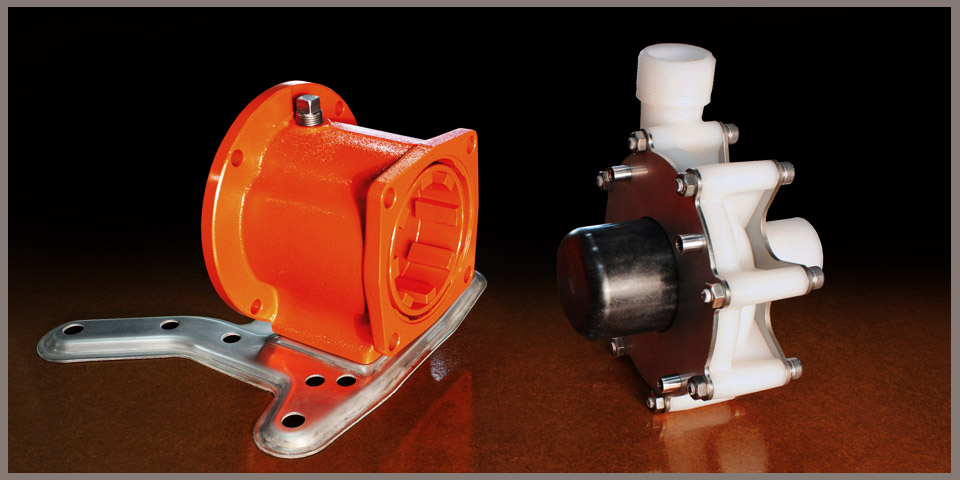 Easy to Install
The ONE-Ci back pullout design… big features in a small package! Maintaining a separate sealed wet end and drive end makes for easy installs and extremely safe handling. With a universal mounting foot made from heavy stainless steel, the ONE-Ci is truly plug-n-play.
Maximum Efficiency
The ONE-Ci series was designed entirely within CAD and extensively tested with Computational Fluid Dynamics (CFD) before a single prototype was made. The result: All ONE-Ci series casings are injection molded and have modified volutes for maximum efficiency and reliability.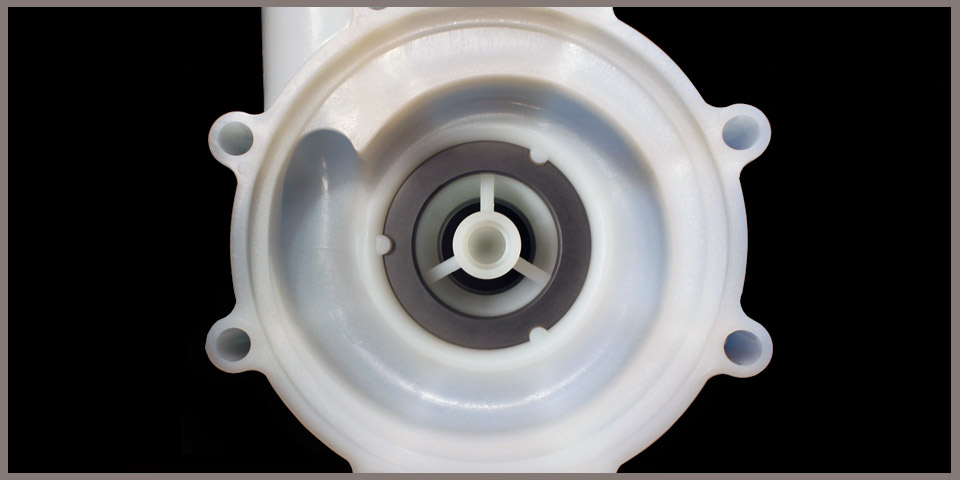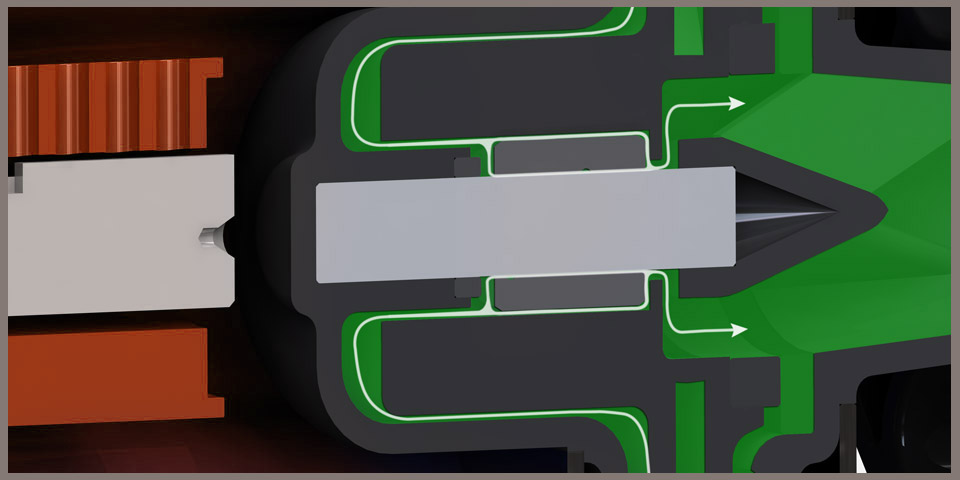 Cool Running Bearings
The ONE-Ci series features cool running bearings. Unlike competing designs, our bearings are designed to be almost completely surrounded by the process fluid. Easy to install into the impeller, flooded lubrication and cooling ensures the bearing will have the maximum life-span possible.
Ultra High Purity
We created the ONE-Ci with purity in mind! Whether ETFE or PFA, minimizing ion exposure is the goal. All components are made with unfilled virgin material. Overall extractables are limited by the materials you choose. Ultra High Purity (PPB/PPT) is possible ONLY with PFA configurations.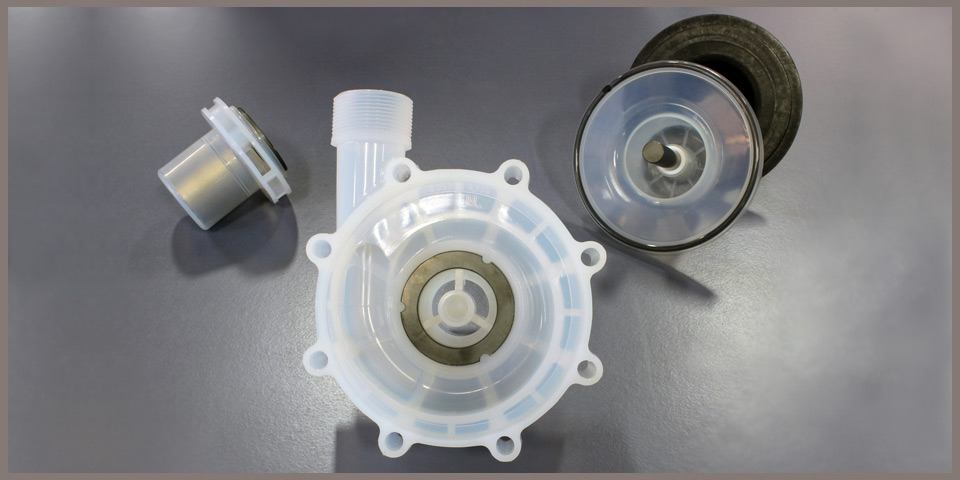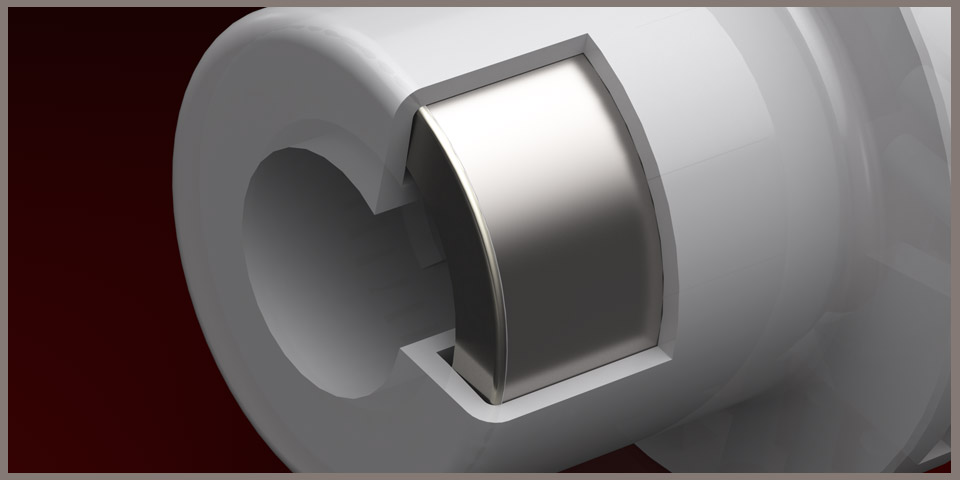 Permeation Protection
Keeping with an industry first, our extremely strong Rare Earth Neodymium magnets are hermetically sealed in stainless steel and then encapsulated with ETFE or PFA. This patented process ensures maximum permeation protection for the longest possible lifecycle.
Single Piece Impeller
For ultimate strength and durability, all ONE-Ci impellers are formed in a single-step, injection molded process. This provides the strongest possible connection between the impeller, magnets and bearings. There are absolutely NO shroud rivets or welding lines to fail.